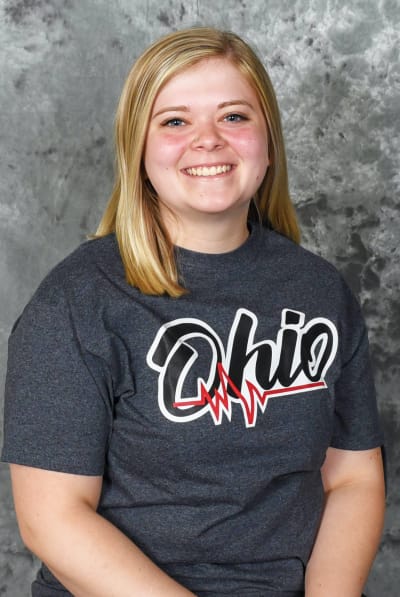 Allysa
Allysa Malone
College: University of Mount Union, Primary Education
Experience in Cheer: 14 years of school cheer, 5 years All Star, 3 years college cheer, 3 years coaching
Role: Tumbling Instructor
Credentials: CPR Certified, First Aid Certified, Coaching Fundamentals
What do you love about NEO? I love how welcoming and loving everyone is! NEO Truly has a family atmosphere that allows everyone to feel like they can grow to their highest potential.
Cheer Achievements: 3-time D2 Summit Competitor, 6th Place at 2018 D2 Summit, 2020 UCA College Nationals Game Day Finalist
Random Fun Fact: I know some ASL and am hoping to continue learning more.