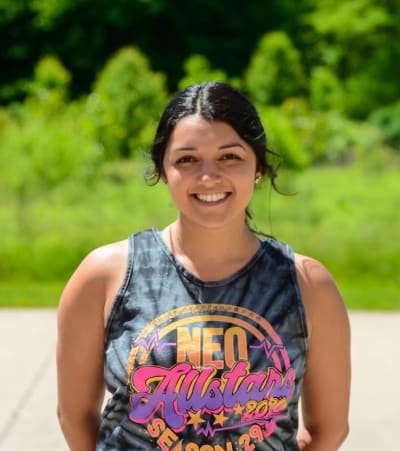 Dena
Dena Faiello
College: University of Memphis; Physical Education Teacher Education
Experience in Cheer: 6 years of All Star Cheerleading, and 6 years Coaching experience!
Role: Team and Tumbling Coach
Credentials: CPR Certified, First Aid Certified, Coaching Alliance Online Learning Center, and Stewards of Children Online Training
What do you love about NEO? I love the NEO tradition and and family feeling NEO brings to everyone who walks in the door!
Cheer Achievements: Competed in Worlds 3 years in a row and Jam Fest Super Nationals winner!
Random Fun Fact: I am one of 136 great grand children!
Contact: Dena.neoallstars@gmail.com