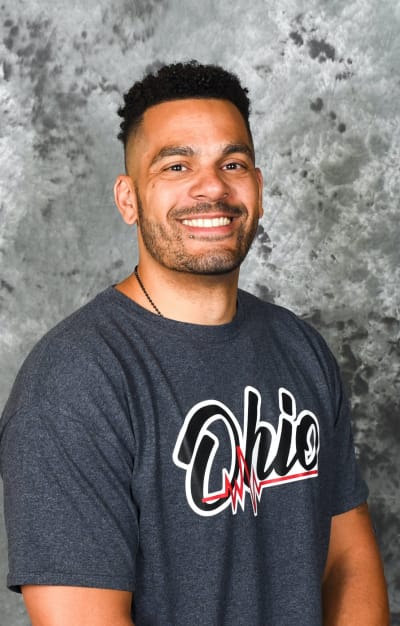 Earl
Earl Lambert
College: University of Louisville
Experience in Cheer: Over 20 years of coaching experience. Cheered for Brandon All-Stars, and U of L Small Coed and Large Coed.
Role: Tumbling Director and Coach
Credentials: USASF Levels 1-6, Safe Sport Trained, CPR Certified, First Aid Certified, Child Safety Certified, Coaching Alliance Online Learning Center, and Stewards of Children Online Training
What do you love about NEO? I love the family atmosphere.
Cheer Achievements: 2 times NCA College National Champion, 3 times World Champion at The Cheerleading Worlds, 1 time Silver Medalist at The Cheerleading Worlds, Coached several teams to The Cheerleading Worlds placing 5th-13th, Coached Summit teams reaching Top 5 in the country, and Choreographer of the Year at Spirit FX.
Random Fun Fact: I am an Alaskan State bowling champion, in team and individual.
Contact: Tumbling@neoallstars.com