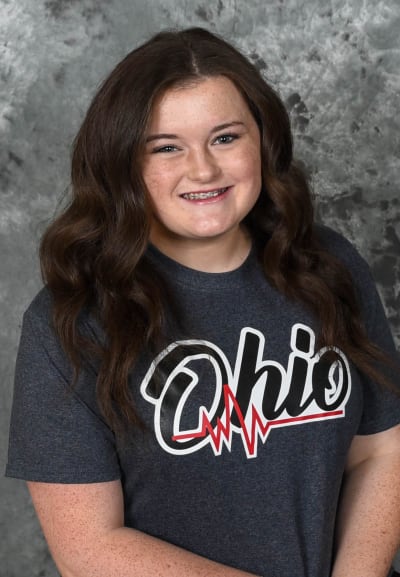 Katelyn
Katelyn Crawford
Experience: Katelyn has over 10 years of Allstar cheerleading experience. She graduated from the University of Pittsburgh with a BS in Rehabilitation Science with a certificate in Pathokinesiology. She is currently pursuing a Doctorate of Physical Therapy at Walsh University. Katelyn was a Varsity cheerleader for Hoover High School, ran North Canton Cheerleading Preview for 5 years, taught Hip Hop and Tumbling at On Pointe Arts for 5 years, and is the current Assistant Cheerleading Coach at Walsh University. She is also certified in Basic Life Support and CPR Certified!
Role: Coach and Tumbling Instructor

What do you love most about NEO? I love that the safety and health of all athletes is the most important part of the gym culture from injury prevention, proper stretching techniques, appropriately conditioning athletes all through practice, and mentoring athletes to learn to take care of their bodies.