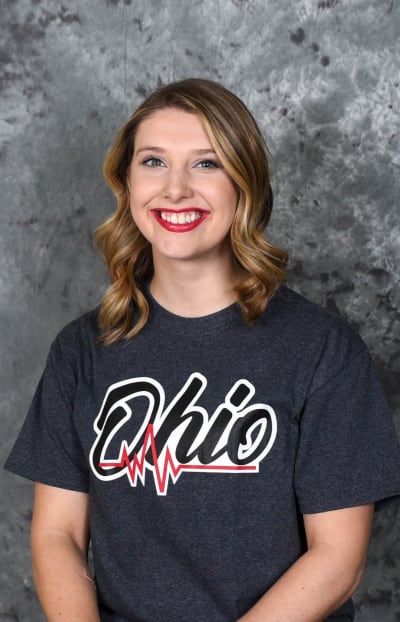 Maddie
Maddie Okray
College: Kent State University; Early Childhood Education. Preschool Teacher by day, Coach by night!
Experience in Cheer: 16 years including competitive cheer at NEO and coaching experience.
Role: Coach and Tumbling Instructor
Credentials: USASF Levels 1-3, Safe Sport Trained, CPR Certified, First Aid Certified, Child Safety Certified, Coaching Alliance Online Learning Center, and Stewards of Children Online Training
What do you love about NEO? NEO is my happy place! It brought me out of my shell when I was an athlete, and now I get to pass my love for this program on to the next generation.
Cheer Achievements: 5x World Competitor, Coached the highest-scoring Summit team at NEO, 5-time UCA All American, and placed 9th at UCA College Nationals with Kent State!
Random Fun Fact: I Am legally blind in one eye and my eyes are two different colors!
Contact: Maddie.neoallstars@gmail.com